Treatment Team Members
Dr. Ryan Wetzler
This email address is being protected from spambots. You need JavaScript enabled to view it.
Dr. Ryan Wetzler is a licensed psychologist who has been treating sleep disorders, with particular expertise in insomnia since 2002. He developed Louisville's only comprehensive cognitive-behavioral treatment program for insomnia (CBT-I) in 2004. The outcomes of his treatment program were highlighted at the annual meeting of the Associated Professional Sleep Societies meeting in 2009
CBT-I is now recognized by the American College of Physicians, the National Institutes of Health, and the American Academy of Sleep Medicine as the first-line treatment approach for chronic insomnia. He is board certified in the practice of Behavioral Sleep Medicine (2005) and Clinical Health Psychology (2011). He became a Diplomate of the Board of Behavioral Sleep Medicine in 2018. Dr. Wetzler remains active in several professional organizations with past roles including President-Kentucky Sleep Society, President-Society of Behavioral Sleep Medicine, Chair-Insomnia section of the American Academy of Sleep Medicine, and Chair-American Academy of Sleep Medicine-Behavioral Sleep Medicine Course. He is currently a board member of the Kentucky Sleep Society. After working at a sleep disorders center for 14-years, he founded Sleep Health Center in 2018 to increase the availability of scientifically proven sleep and health psychology services. He has particular interest in the management of insomnia, circadian rhythm sleep disorders, parasomnias, headache, fibromyalgia, and cardiac conditions.
---
Dr. Spencer Dawson
This email address is being protected from spambots. You need JavaScript enabled to view it.
I am a licensed psychologist and am board certified in Behavioral Sleep Medicine. One of the things I like most about my work is being able to help people improve their lives through better sleep. It's amazing to witness someone go from feeling controlled by their sleep problems to being confident in their ability to improve their sleep and cope with the bad nights that become fewer and fewer.
In addition to practicing with Sleep Health Center, I am on the faculty of Indiana University. Specifically, I am Assistant Clinical Professor and Associate Director of Clinical Training in the Department of Psychological and Brain Sciences. In that position, I am responsible for training and supervising doctoral students in the clinical science program. I am actively involved in national sleep organizations including the Society of Behavioral Sleep Medicine, Board of Behavioral Sleep Medicine, and American Academy of Sleep Medicine.
---
Dr. Sarah Abbott
This email address is being protected from spambots. You need JavaScript enabled to view it.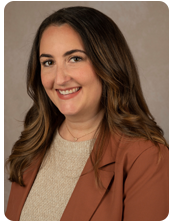 Dr. Sarah Abbott is a licensed psychologist who has been in practice since 2018. She is currently completing a Fellowship working toward board certification in Behavioral Sleep Medicine. Sarah has a special interest in treating Insomnia, Depression, and Anxiety-related disorders. She completed her internship at the Louisville VA Hospital with a special focus on Primary Care-Mental Health Integration, PTSD, and Substance Abuse treatment. Sarah is an active member of the Society of Behavioral Sleep Medicine and Kentucky Psychological Association.
---
Dr. Brett R. Kuhn
This email address is being protected from spambots. You need JavaScript enabled to view it.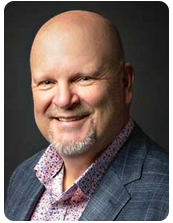 Brett Kuhn is a licensed psychologist and Professor of Psychology at the Munroe-Meyer Institute and University of Nebraska Medical Center. He is a diplomat of behavioral sleep medicine (DBSM) and member of the international Pediatric Sleep Council (www.babysleep.com). Dr. Kuhn served on the committee which created the national standards of practice for children with bedtime resistance and night-time awakenings, sponsored by the American Academy of Sleep Medicine (AASM). Dr. Kuhn' primary role is director of behavioral sleep medicine services at the Children's Sleep Disorders Center in Omaha where he provides education, training, and clinical supervision to pediatric residents, sleep medicine fellows, and pre-doctoral psychology interns in the assessment and treatment of pediatric sleep disorders. He has published more than 55 journal articles and book chapters, primarily on the topic of pediatric sleep. He served as co-editor (with Drs. Michael Perlis & Mark Aloia) of Behavioral Treatments for Sleep Disorders: A Comprehensive Primer of Behavioral Sleep Medicine Interventions, and co-authored a popular press parenting book, The Toddler Owner's Manual: Operating Instructions, Troubleshooting Tips, and Advice on System Maintenance. Dr. Kuhn was the recipient of the Society of Behavioral Sleep Medicine's 2022 Outstanding Innovation in BSM Service Delivery Award.
---
Shannon Park, M.A.
Shannon Park is a clinical psychology doctoral student at Spalding University. She is involved in the Advanced Clinical Track which allows her to have an integrated emphasis in both health and neuropsychology. She has recently received her Master's of Arts degree in Clinical Psychology. She graduated Summa Cum Laude with a Bachelor's of Science degree in Psychology from Chowan University in North Carolina. Shannon is from Hubert, North Carolina where she grew up with a parent in the marine corps. She is interested in working with military personnel in her career and is excited to get this experience as sleep health is something everyone could benefit from. Shannon works part time at a breakfast restaurant, plays soccer, and has a wonderfully crazy cat, Toulouse. She will be working under the supervision of Dr. Wetzler, and she looks forward to learning more about the treatment of sleep and health conditions and continuing her growth as an emerging clinician.
---